(S010E07) Previous Episode
Aired On 2018-11-07
When Cam forgets the words to his favorite country song, he blames Mitch and decides he needs to reconnect with his roots and get a chicken. Meanwhile, when Alex is up for a prestigious government job that requires a family interview, it causes everyone to overcompensate and jeopardize her chances; and Haley and Dylan think it might be time they grew up a little.
Next Episode (S010E08)
Airs On 2018-11-28
Haley needs a little motherly advice from Claire as she considers her future with Dylan and her career. Meanwhile, Jay and Cam's less than politically correct coaching style earns them a class on sensitivity from Manny and Phil; and Mitch runs into Phil's nemesis, Gil, at an unlikely place.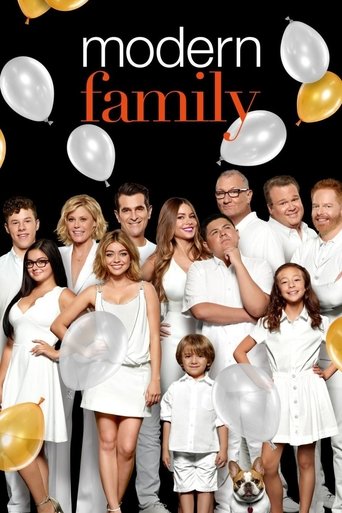 The Pritchett-Dunphy-Tucker clan is a wonderfully large and blended family. They give us an honest and often hilarious look into the sometimes warm, sometimes twisted, embrace of the modern family.
Writing:
Steven Levitan
Christopher Lloyd
Stars: