(S09E04) Previous Episode
Aired On 2017-10-18
Jay's best friend, Shorty, is back from Costa Rica and stays at the house so they can catch up and reconnect. However, Shorty is spending more time with Gloria and seems to be avoiding Jay. Meanwhile, Alex is ready to shed her good-girl image and is going to prove to Claire that her relationship with Ben is definitely a sexual relationship.
Next Episode (S09E05)
Airs On 2017-10-25
Phil and Claire still want to celebrate Halloween in a big way, but it seems no one shares their same enthusiasm making them wonder if maybe everyone is right. Over at the Pritchett's, Mitch and Cam are frustrated by how long Jay is taking to finish their kitchen remodel, which forces Mitch to finally stand up to his dad. Meanwhile, Gloria's hospitality is wearing thin when Cam oversteps his boundaries as a house guest.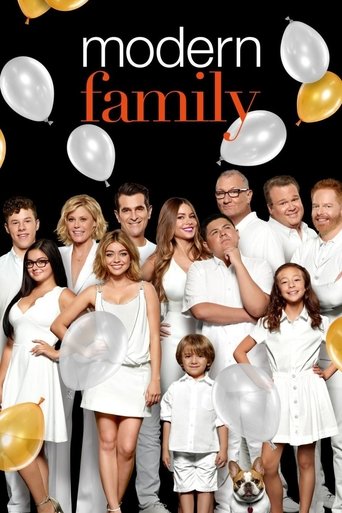 The Pritchett-Dunphy-Tucker clan is a wonderfully large and blended family. They give us an honest and often hilarious look into the sometimes warm, sometimes twisted, embrace of the modern family.
Writing:
Steven Levitan
Christopher Lloyd
Stars: