(S03E010) Previous Episode
Aired On 2018-05-15
In the climactic mid-season finale, the team scrambles to find a way to put a stop to Lilith's plan coming to fruition. But going up against their biggest opponent yet, their odds are not looking good. Meanwhile, Simon makes a heartbreaking choice with Isabelle's help and Magnus reconnects with a powerful person from his past.
Next Episode (S03E011)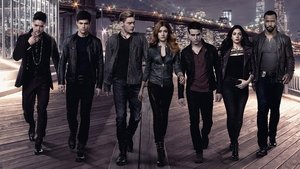 Airs On 2019-02-25
With the loss of Clary after Lilith's apartment exploded, Alec, Isabelle and Jace try to come to terms with what has happened. Glad to have their brother back, Alec and Isabelle are still worried about Jace, who is taking the actions of The Owl very hard. Magnus is also mourning the loss of his magic and finds himself in a new position—having to rely on others for help. Meanwhile, Maia tries to help a devastated Simon who has lost his family and his best friend. But unknown to everyone, Clary is alive and finds herself in a new and dangerous predicament.
When Clary Fray's mother has disappeared, Clary joins a band of Shadowhunters; demon killing hunters, and gets caught up in a plan to save the world.
Writing:
Cassandra Clare
Ed Decter
Stars: